February 20, 2009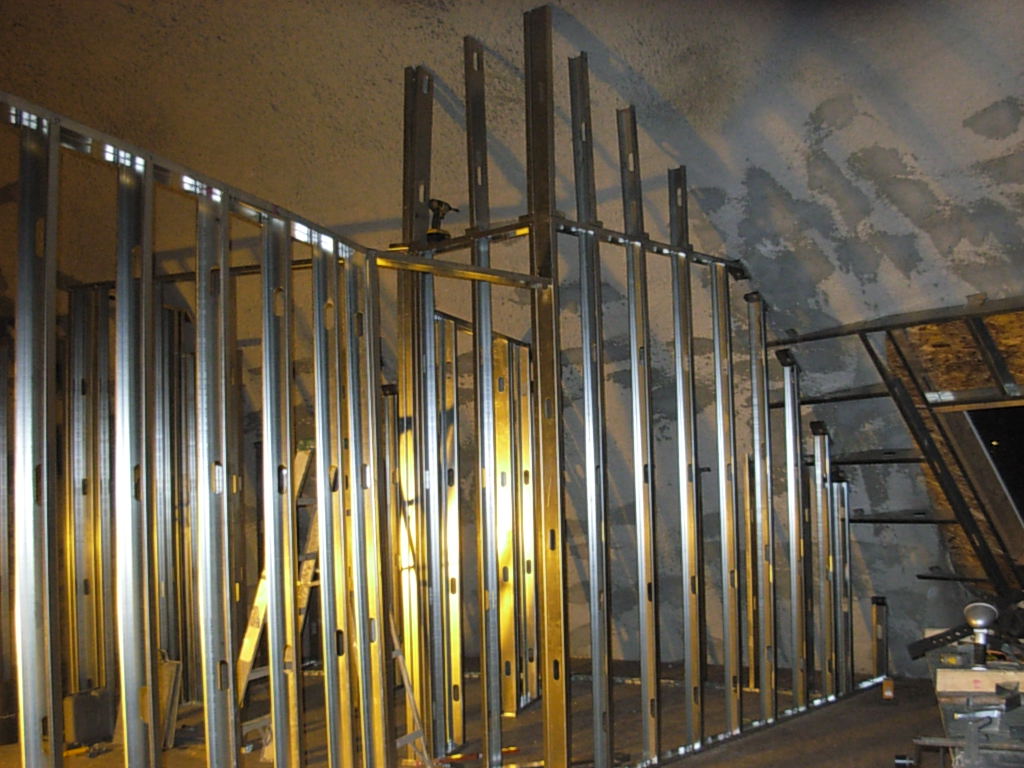 The forest of metal grows on the second floor. These show more detail of the master bath walls and how they run from floor to the dome ceiling. On the left can be seen the 8' wall for Dave's closet as reference to wall heights. The closet areas are open at the top for air circulation. No "stuffy" closets here.

The first picture is taken from the sitting room. The bathroom wall to the right will get a small kitchenette/wet bar area on the sitting room side. We call it a kitchenette as we are non-drinkers.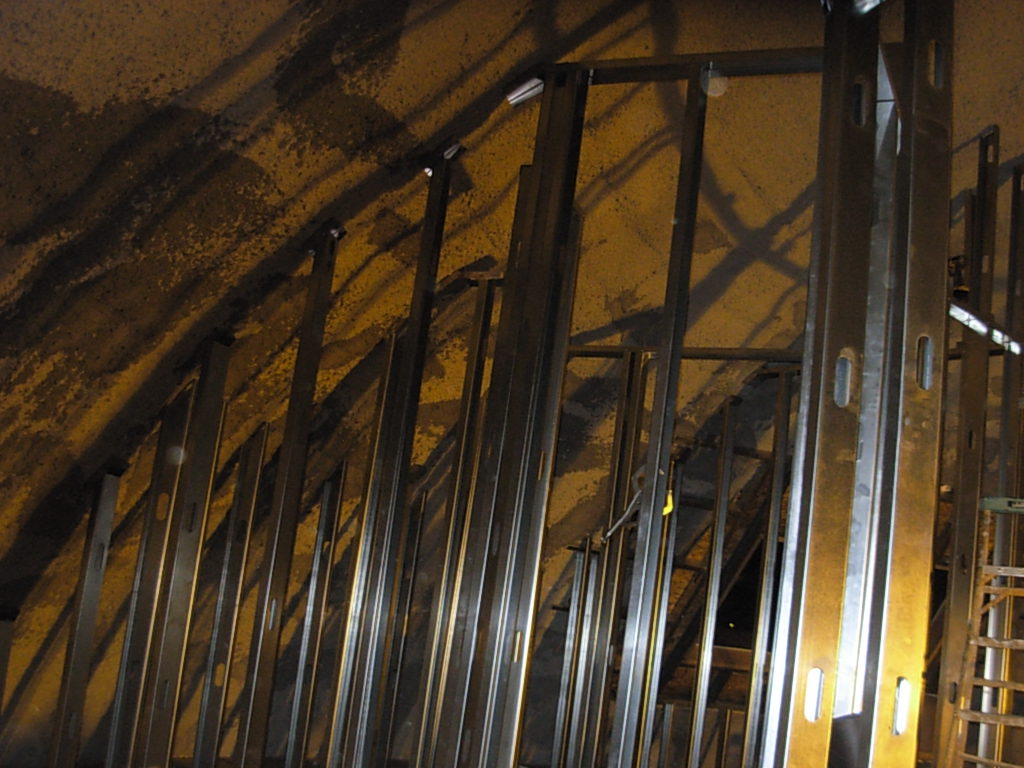 Sealing the master bath from the rest of the second floor should stop any moisture collection in the top of the dome. The bathroom will have its own vent to outside of the dome.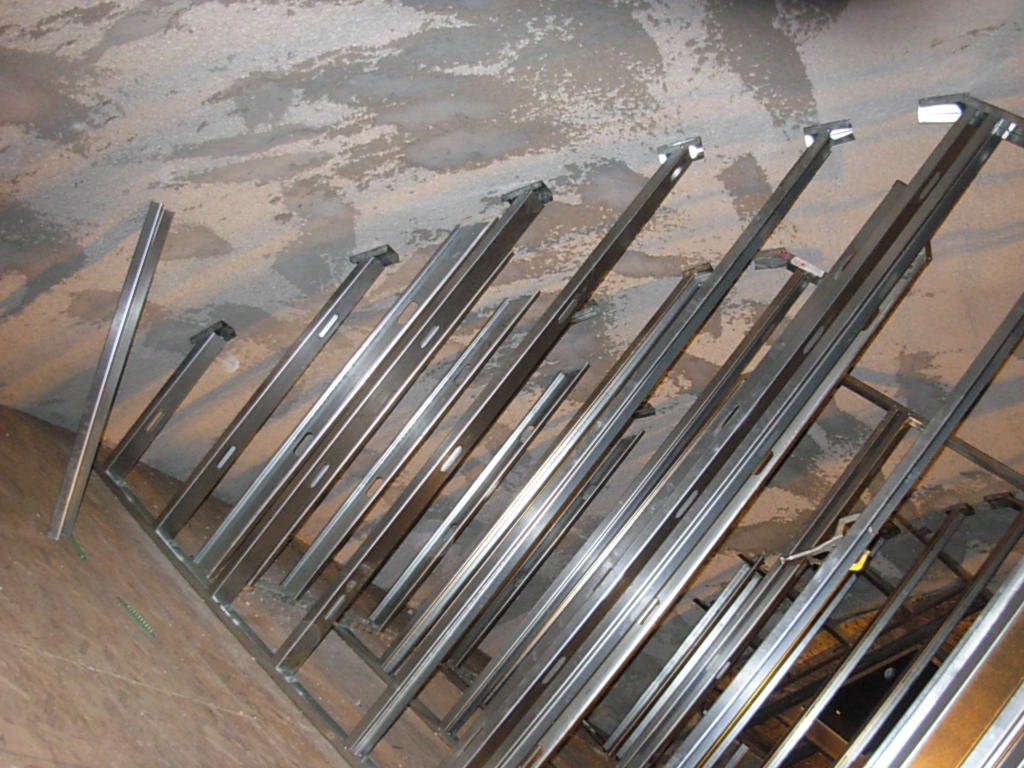 The bathroom wall as seen from Dave's closet. The access panel to the crawl space behind the bathroom will be between the uprights on the left.

Sometimes Su-z's artistic approach to her pictures makes me wonder if we are building a dome home or a ferro cement boat. This picture looks like we have a considerable "heel" to starboard. (For non sailors, that means it's leaning a whole bunch to the right!!)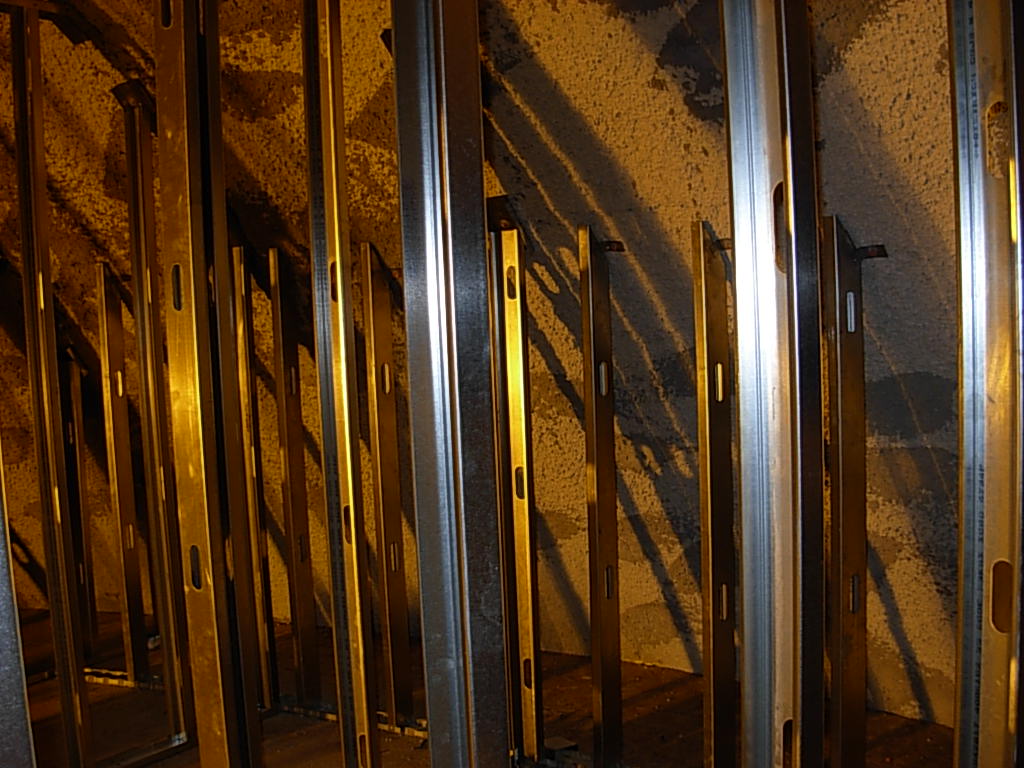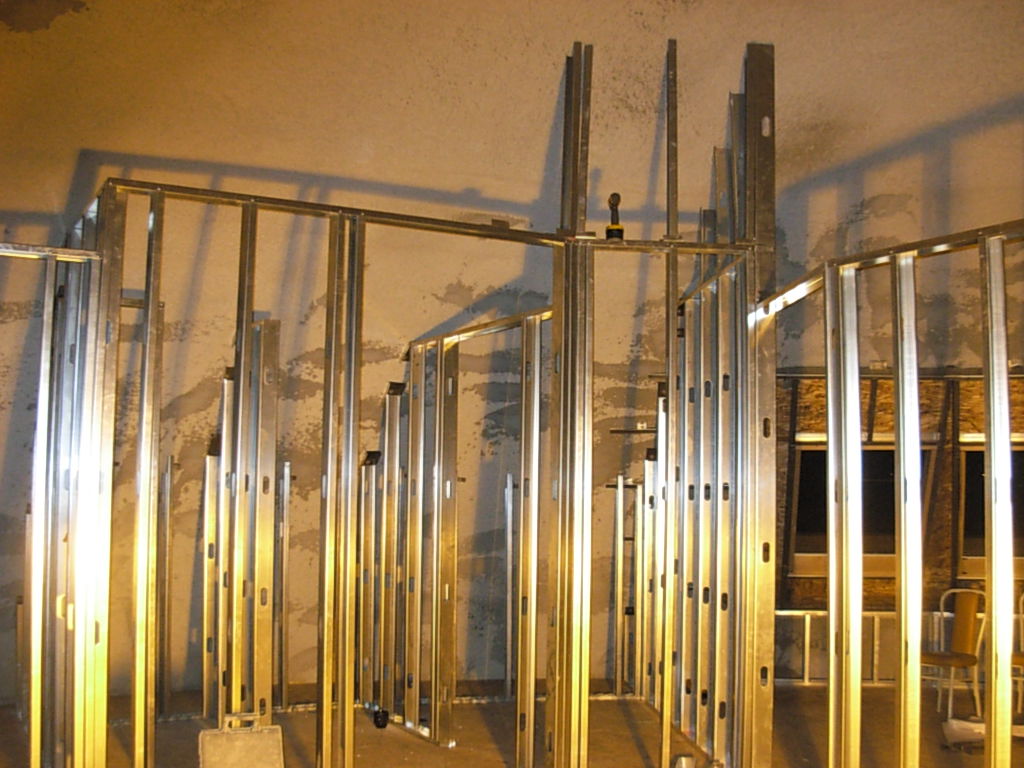 On the right can be seen the 8' center wall. Note that it has an upper cross piece to tie it to the bathroom wall above the walk through opening. (and behind the camera, to the stairwell wall at the other end) This makes the wall very rigid. Instead of wings along both sides of the bed area, we have discussed using screens like those used for room dividers in Asia.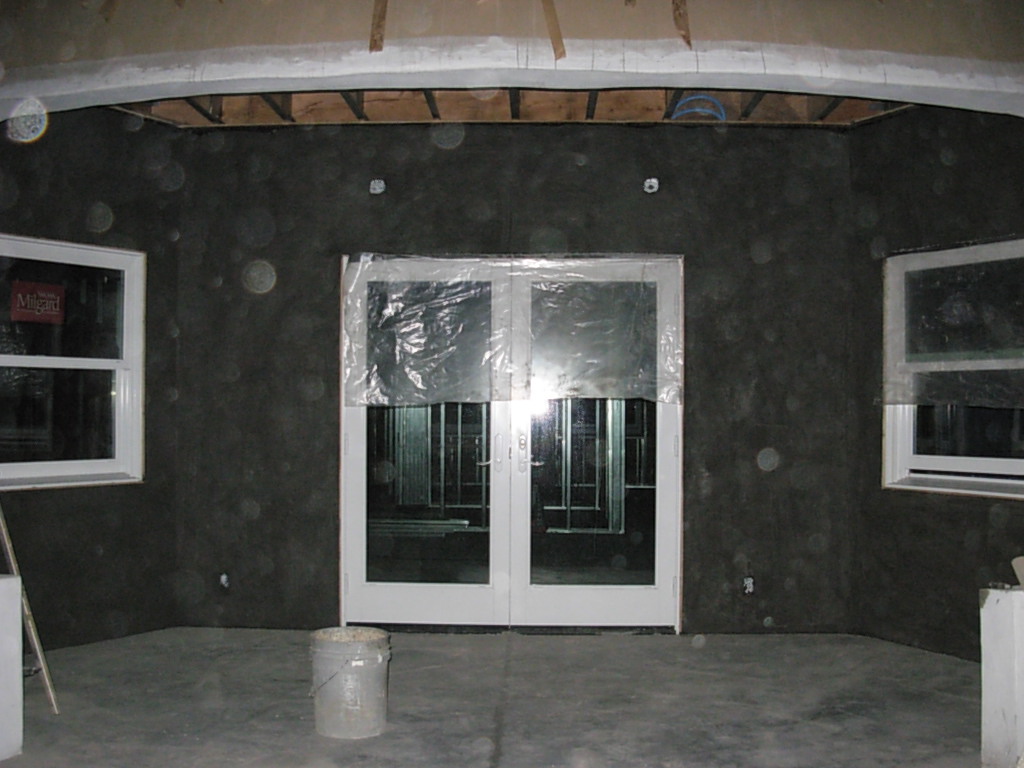 EFIS done on the first floor back door walls. I'm not sure what the plan is for the patio ceiling. There is nothing else to be installed in it, so I wouldn't mind if it were closed with EFIS like the walls. The original concept was to have patio lighting in the ceiling, but we decided to use 2 light fixtures above the double doors instead. Their boxes are visible above the doors.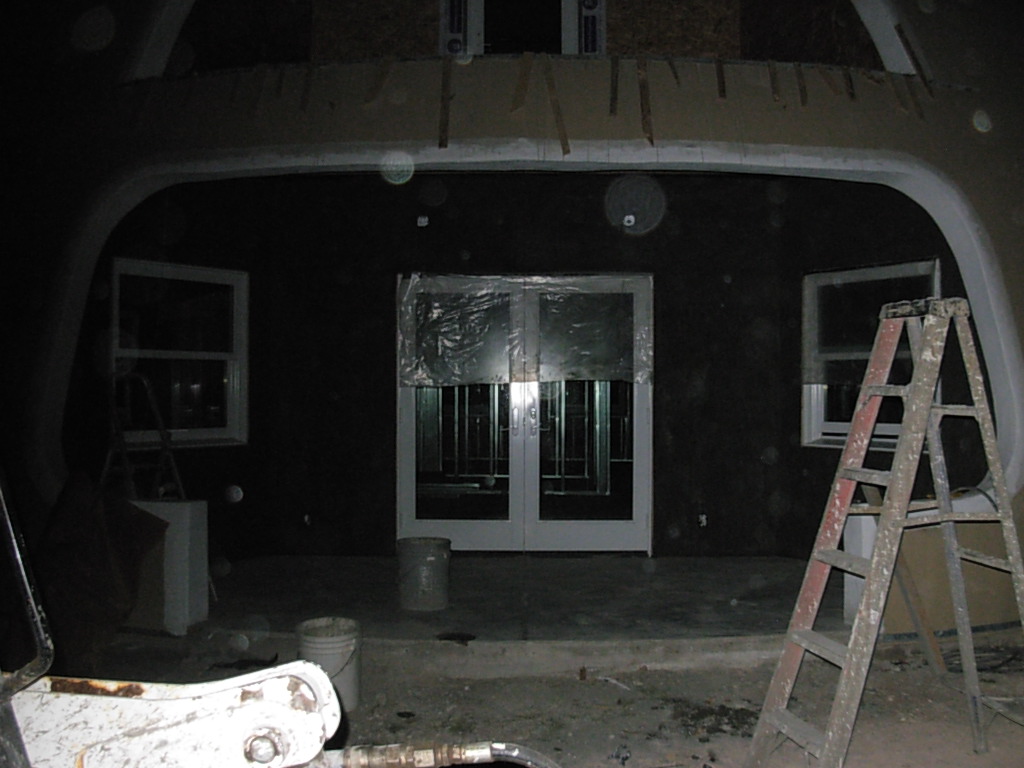 The second floor balcony walls have to wait for the cement on the deck to cure a while. We still need to cut an opening for a doggy door. I intentionally placed the left side electrical outlet box further from the double doors than the right one for doggy door installation.