February 17, 2009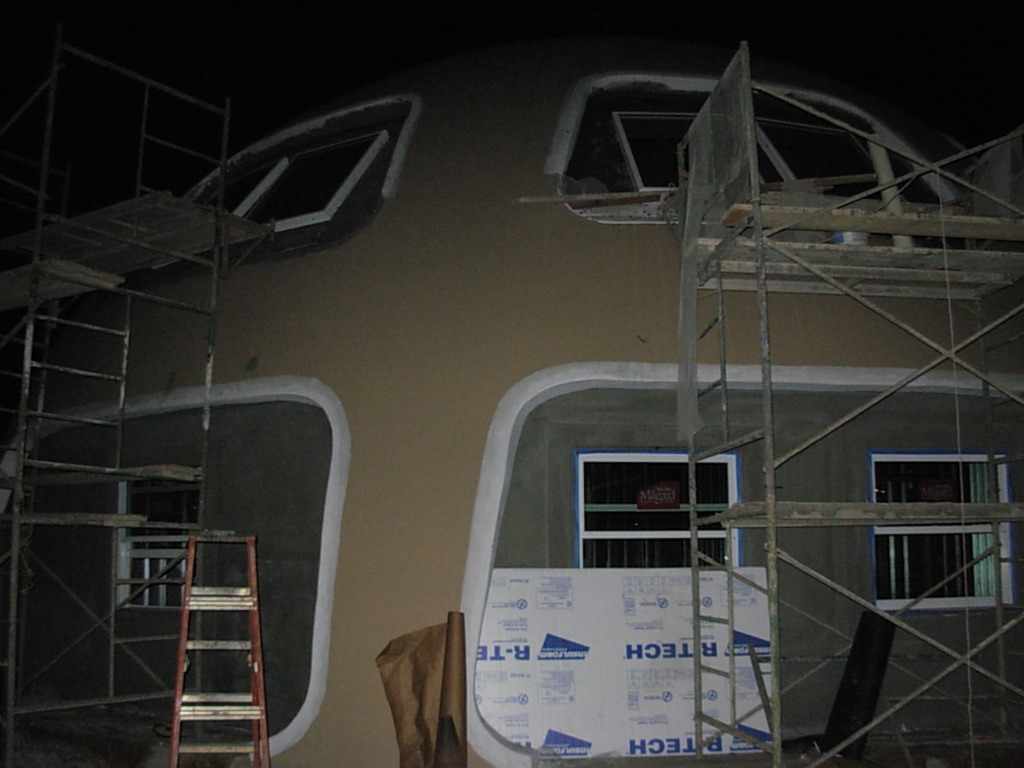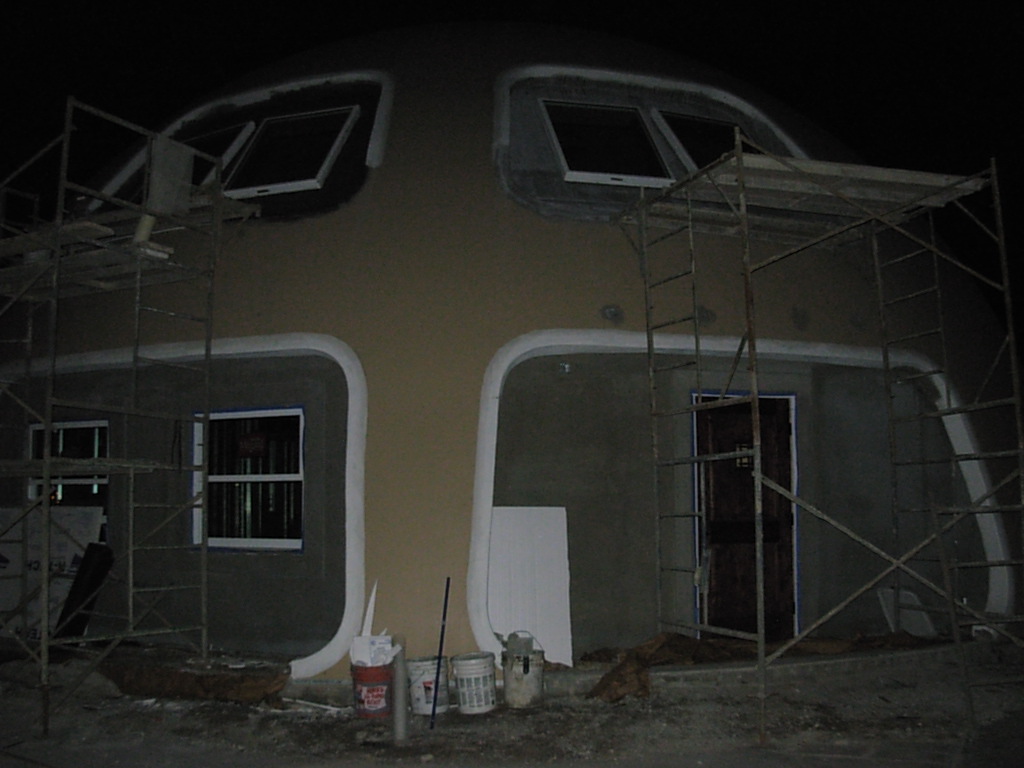 February 18, 2009




Work continues on the EFIS.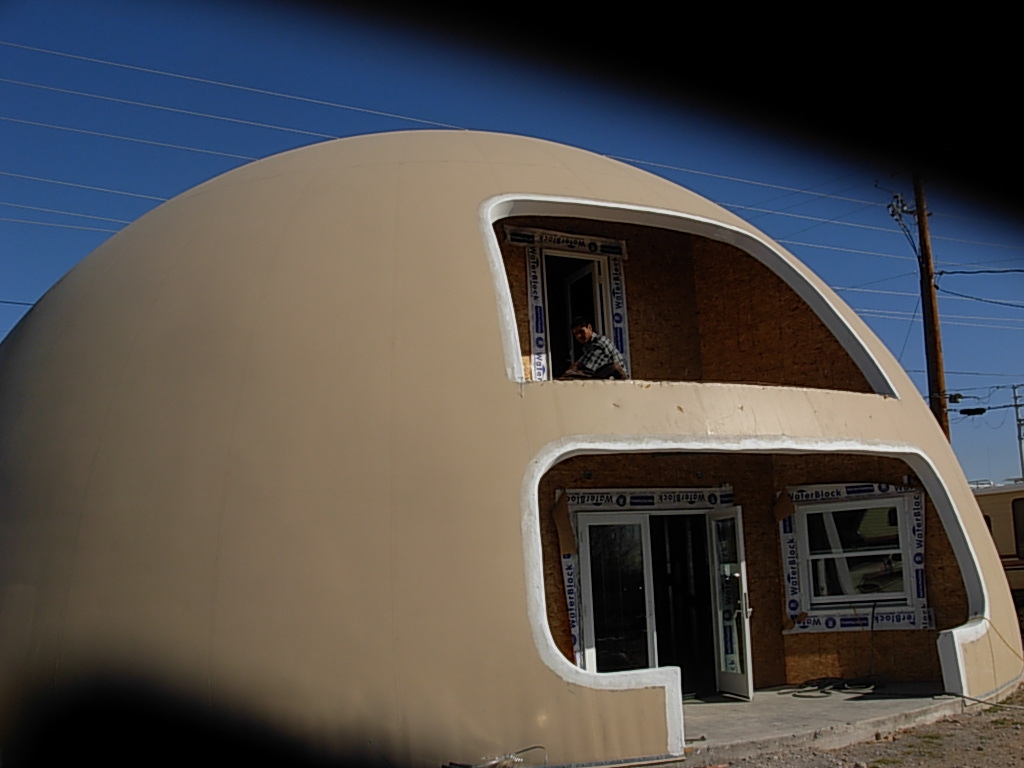 Before the back EFIS can be done, the balcony cement has to be poured.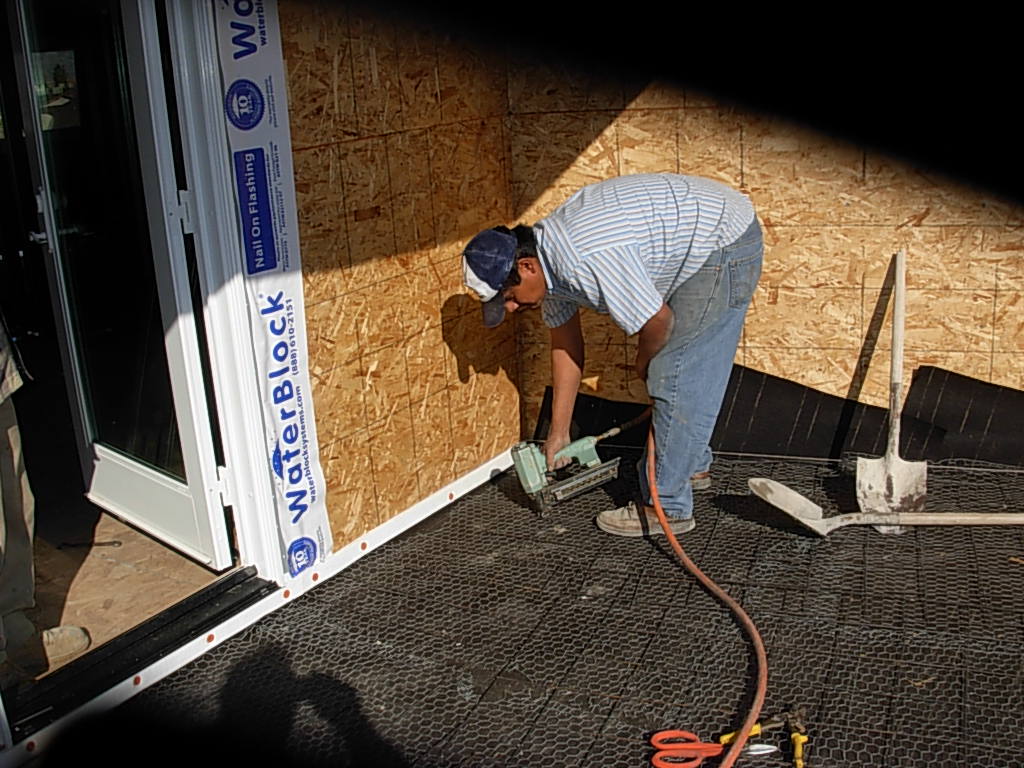 Nailing down the steel mesh.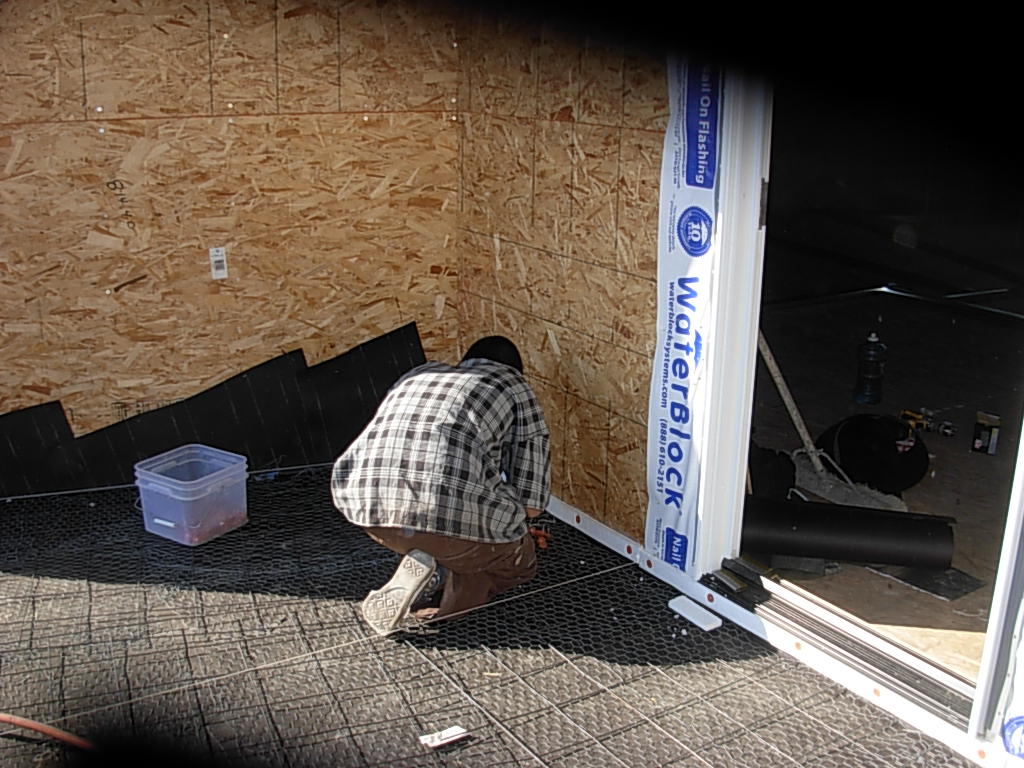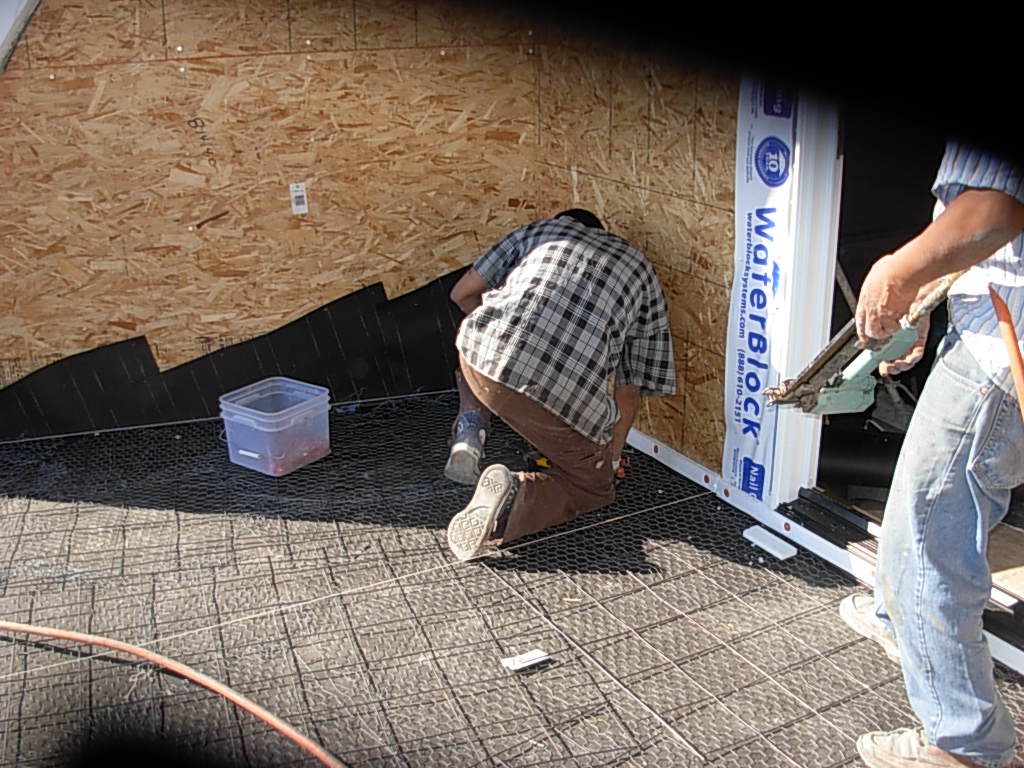 The tar paper laid under the mesh extends up the walls to eliminate any seams that might leak.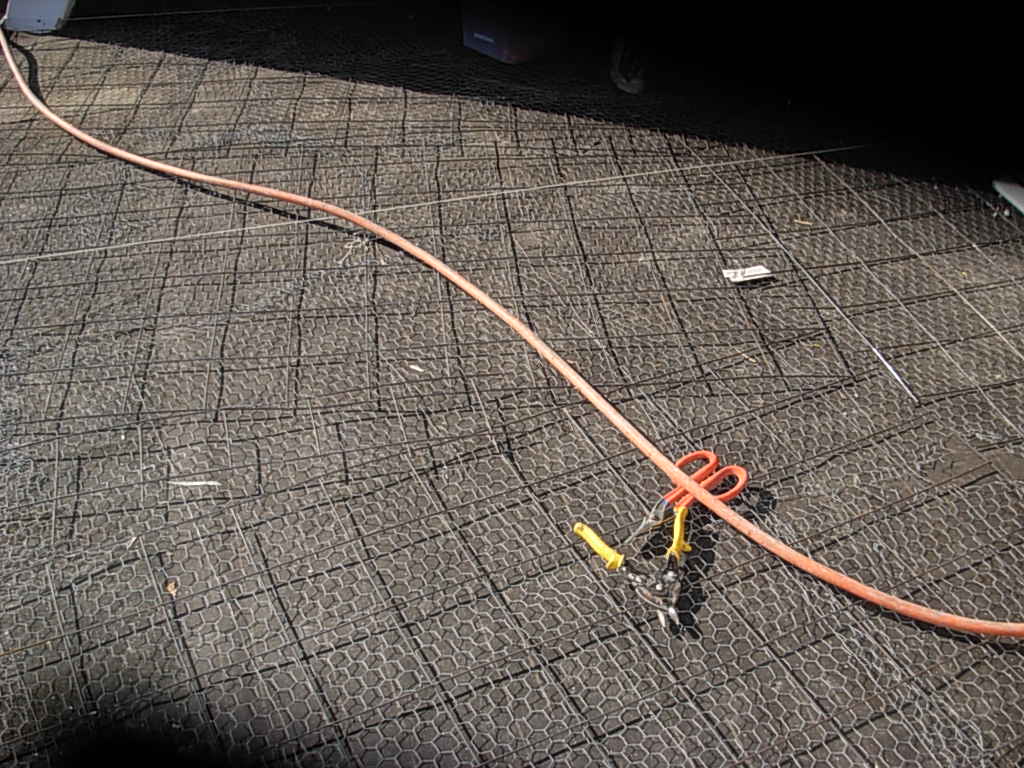 Heavy mesh over the light for even more strength.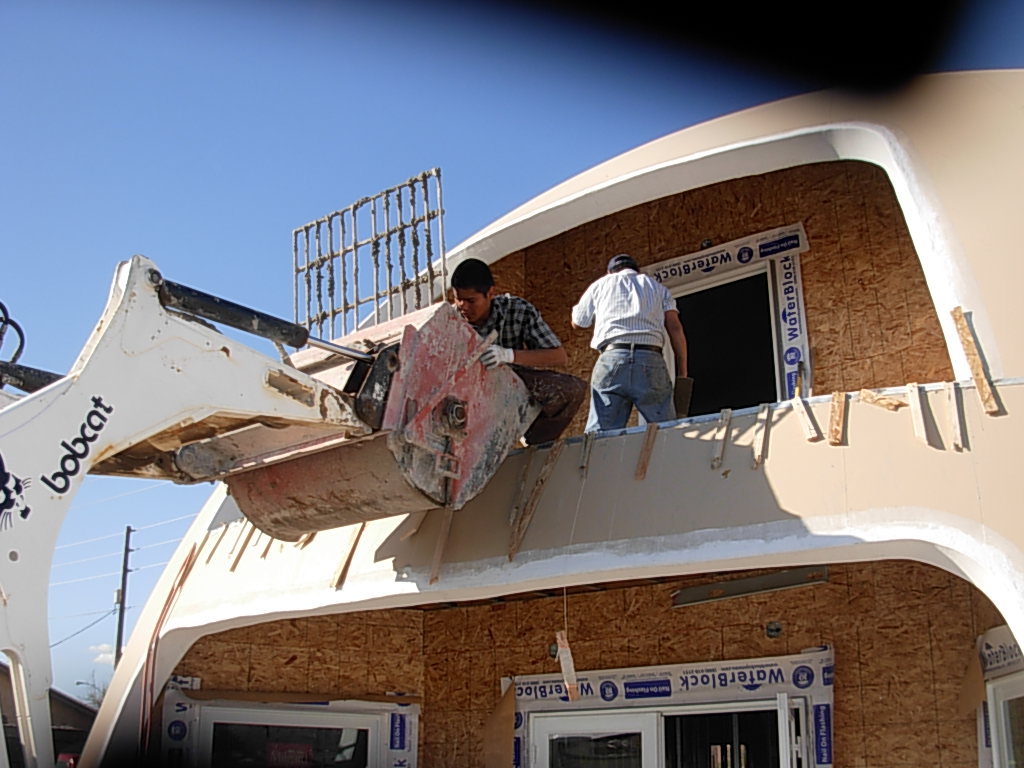 Starting the cementing.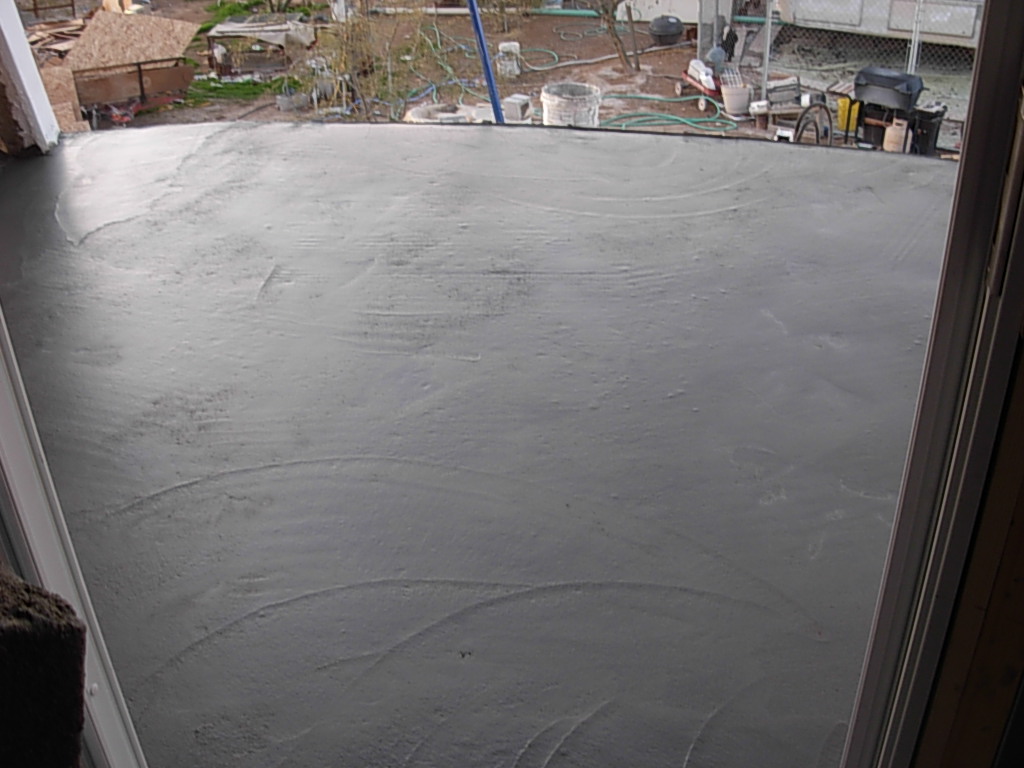 And then there was a cement balcony.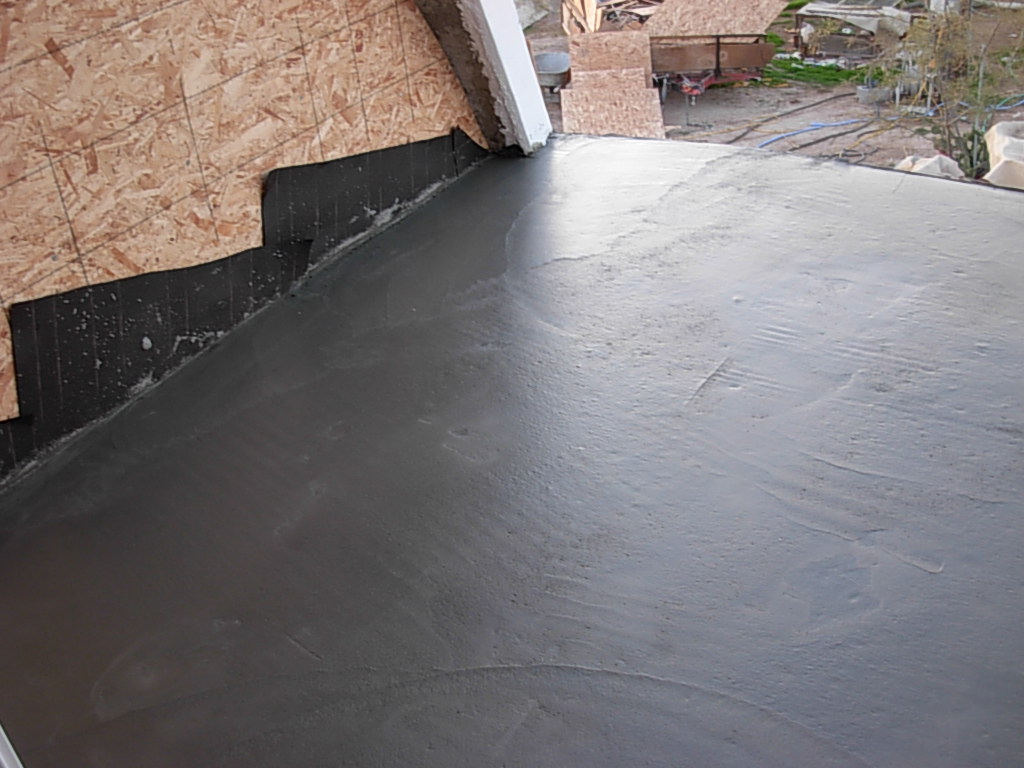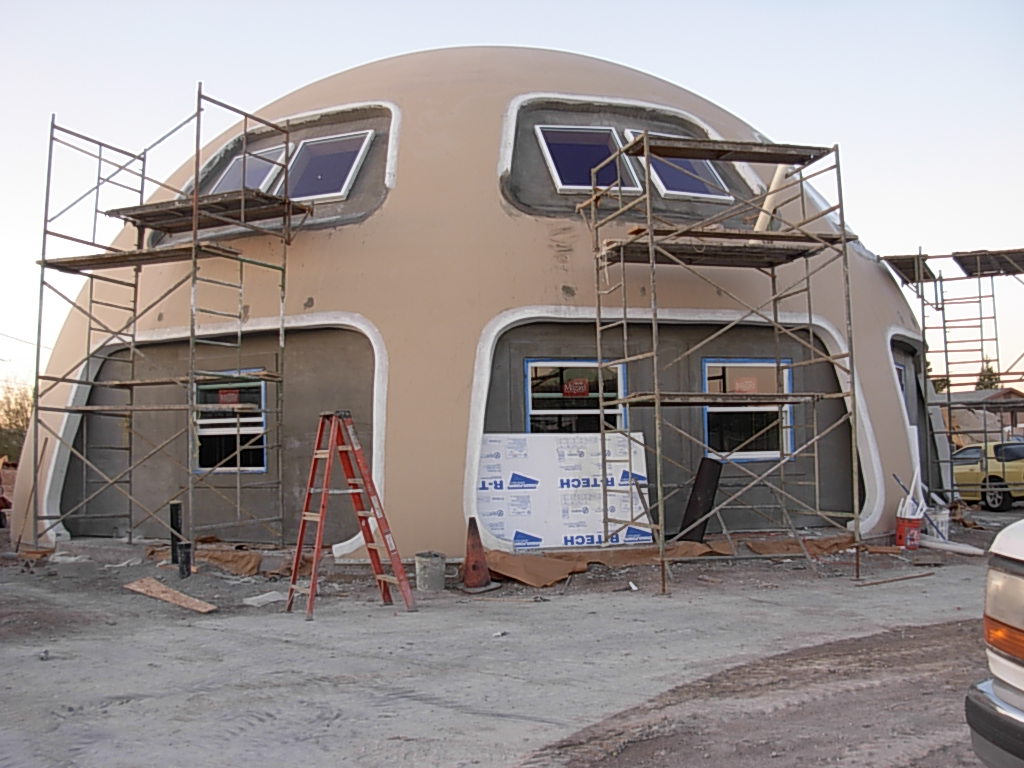 The entire front EFIS done to the cement coating.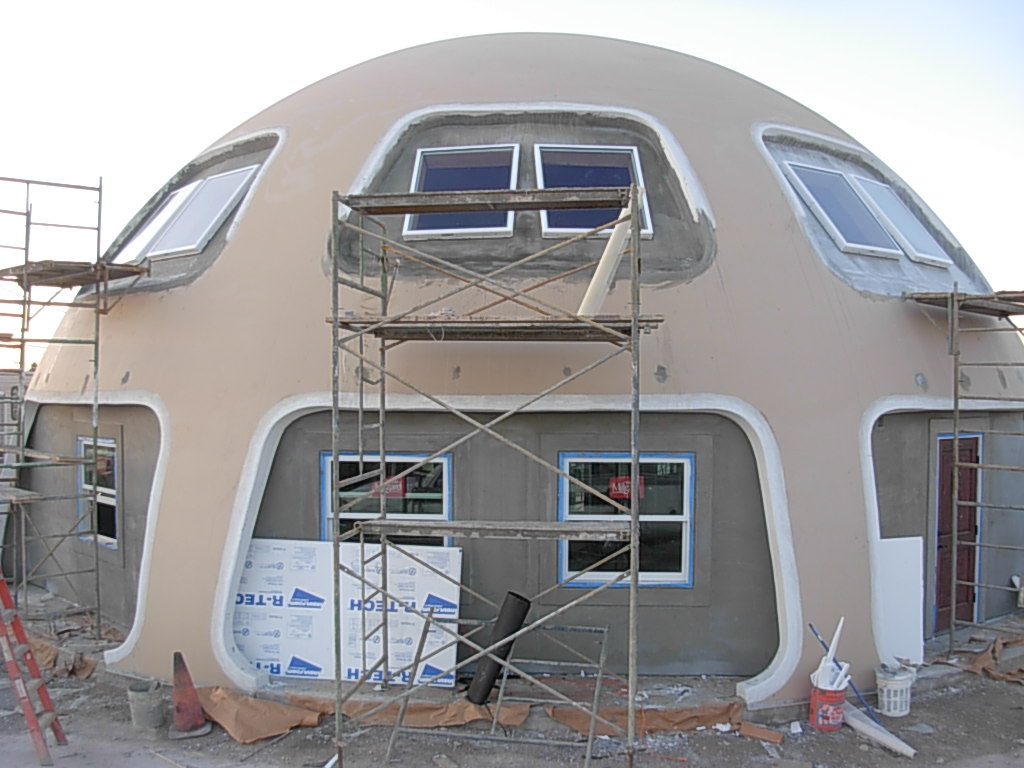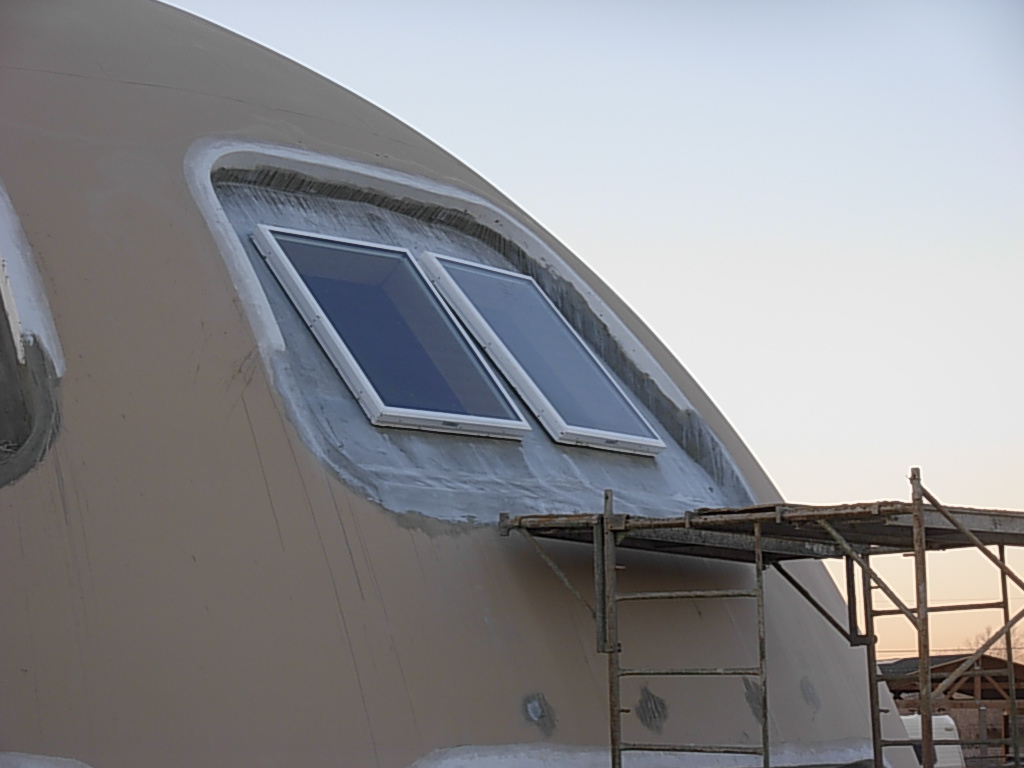 This closeup of a second floor inset wall shows the detail of how drainage is done. (as was asked at one time on the MD List) The angle is too steep to allow puddling. This is to prevent leaks as well as hopefully to convince birds not to nest on the dome.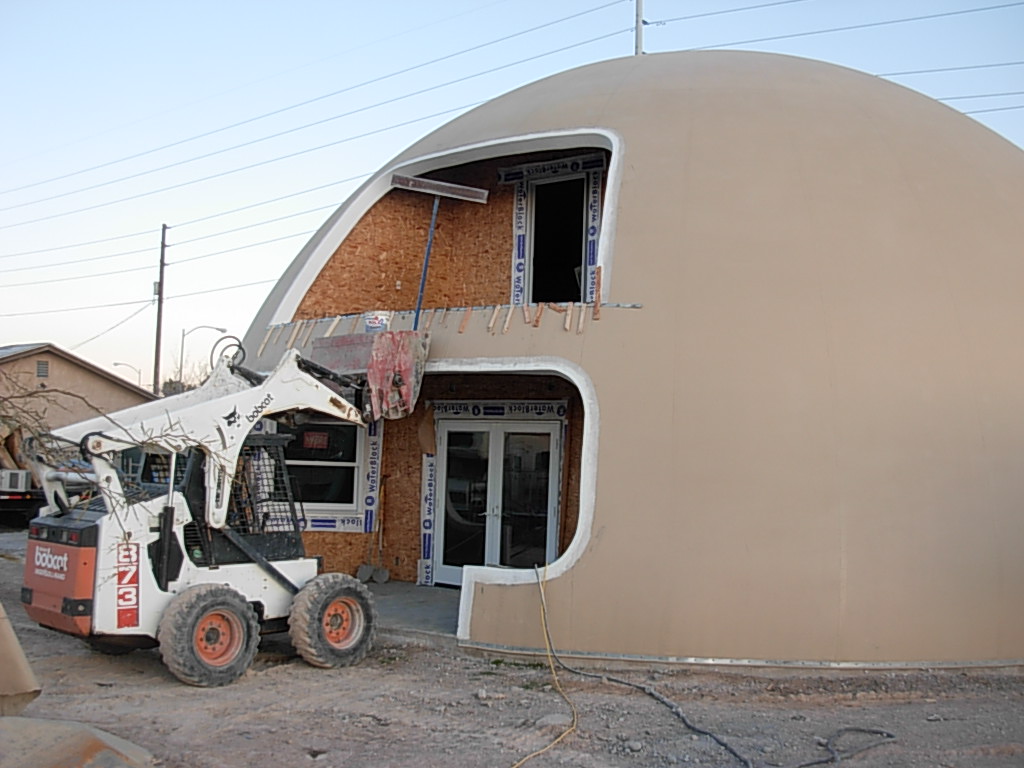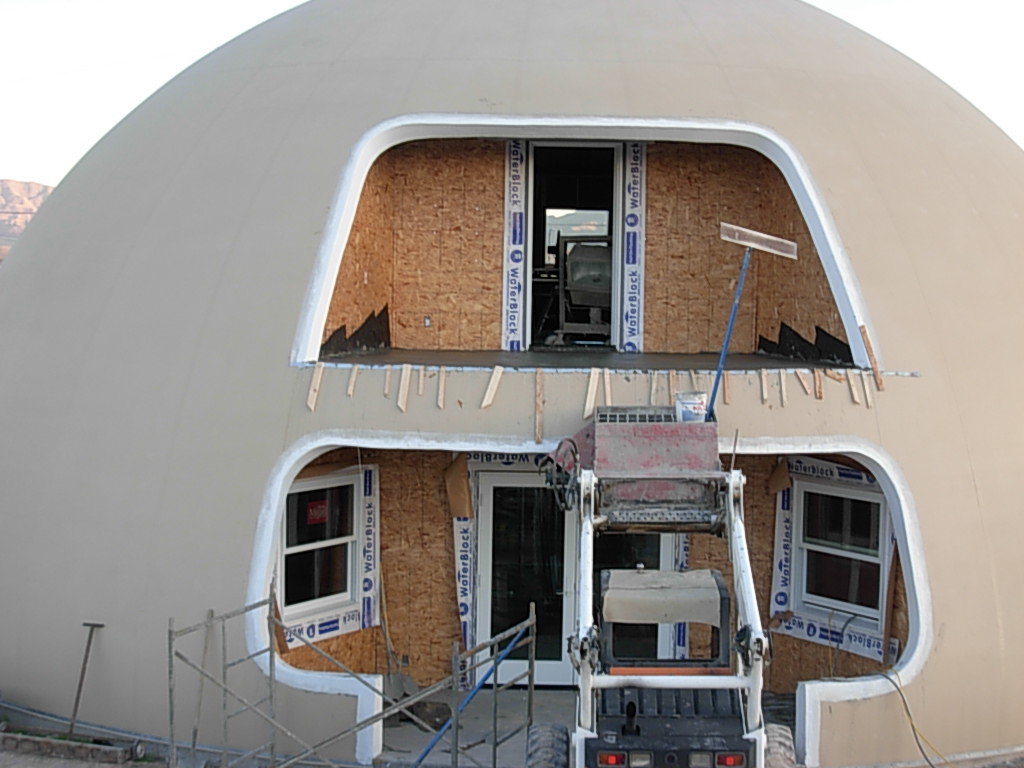 More outside shots of the cement balcony.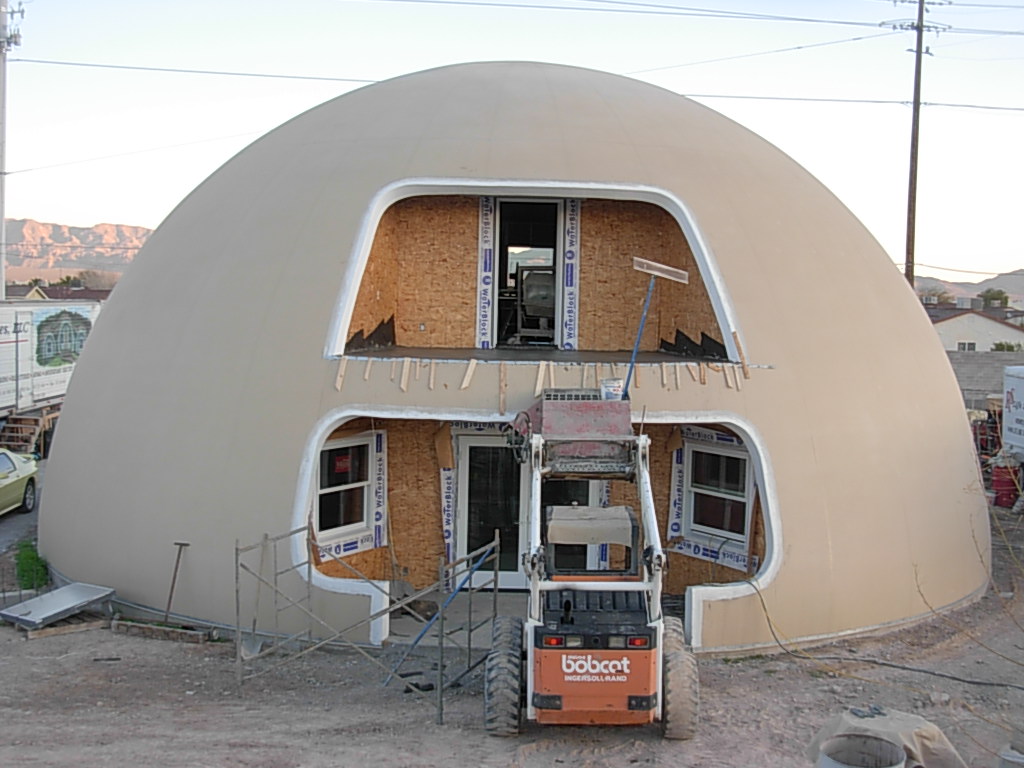 I wonder if our floor loading on the second floor would be too much if we did this to the entire second floor?